Why Professional Web Design Matters
Your website needs to harmonize functionality with beauty, enticing visitors to explore pages while supporting your commercial and marketing efforts. It's a careful balancing act between utility, aesthetics and tangible results.
In a digital world, your website may be more important than your storefront. A good website serves as the home-base for digital marketing campaigns and lead generation initiatives.
Potential customers will find your site from organic search, social media, ad campaigns and through routes you may not have even considered yet.
When they arrive, it's your web design that will tell them what you're all about & why it should matter to them.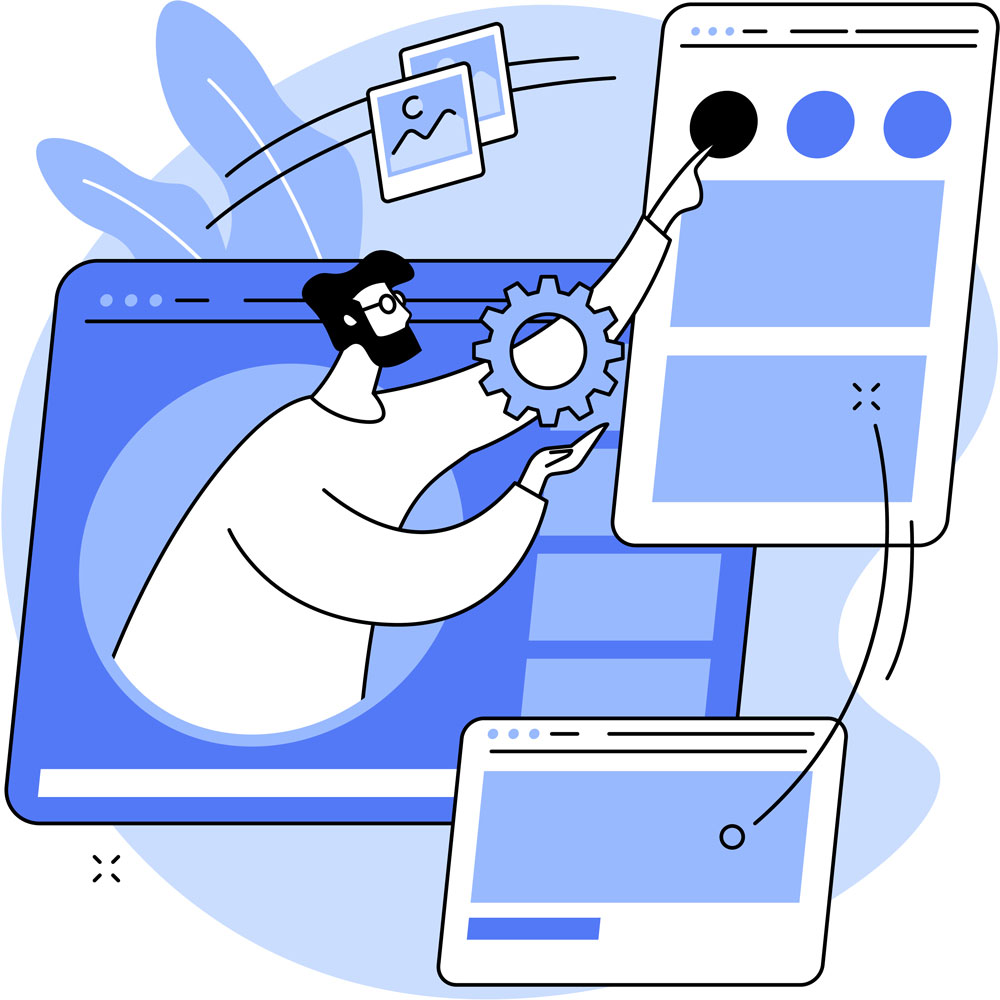 How Our Design Process Works
Deliver's website design services will help you find that perfect balance and create a website that serves as the focal point of your online presence.
Our web design and development team uses the latest search engine optimization (SEO) and user experience (UX) best practices to create mockups and websites custom-made to any business and industry.
As an agency working with clients in a wide range of industries, we have the in-house knowledge to tailor our professional web design services to your brand. Whether you need a consumer-facing e-commerce website, business-forward site to promote your services, or something else entirely, we're ready to help.
Most website design or redesign projects follow these basic steps:
1. Review site architecture
Before we get started, we want to know how your site is currently organized, and whether it's in-line with the best practices for your industry. We'll make suggestions for how to re-organize your pages and navigation, visually delivered via wireframe.
2. Collect website assets
Maintaining brand consistency is important in a website redesign, as returning visitors should recognize immediately that you're still you, just with a new look. You'll provide the logos, colors, typefaces and other elements that define your brand so our designers stay on-brand throughout the process.
Your web designer will create a fully functioning website on our development server. You'll have the opportunity to explore it as if it's your actual site, pointing out changes you'd like to see and the parts we got just right. Three complementary rounds of edits ensure your completed redesign is perfect.
4. Conduct quality assurance testing
Once you give us the thumbs-up on your custom web design, we'll make sure the look and layout remain consistent across all devices (desktop, mobile and tablet) operating systems (including iOS and Android) and browsers, (Google Chrome, Mozilla Firefox, Safari and others).
With your site polished and ready to go, now's the time to launch it. We'll work with you to determine the right day and time to go live with the new-and-improved site. Your consultant can create a go-live plan that helps ensure it's crawled correctly and communicated across your audiences, including submitting your new sitemap to be indexed by the leading search engines.
Following your site launch, we'll be on stand-by to help out with any issues or questions that may arise. We'll also train you on the new site so you and your team feel completely comfortable with making changes to the copy or other on-page elements. If small changes are necessary during this period, we'll take care of them in a timely manner.
A great website is your best salesperson
End-to-End Website Design Services for Every Need
Deliver web design services vary from redesigning existing sites to creating new websites from scratch. User experience determines every decision we make in building a website that puts your brand in the best position to compete in an increasingly crowded digital marketplace.
Our web design services and solutions include:
Website Wireframes
Deliver web designers and developers sketch out the skeleton of your site, which gives you a structural blueprint of your website, including the layout of different pages. Our website design services also account for responsive design demands, producing wireframes that are customized for different devices and platforms.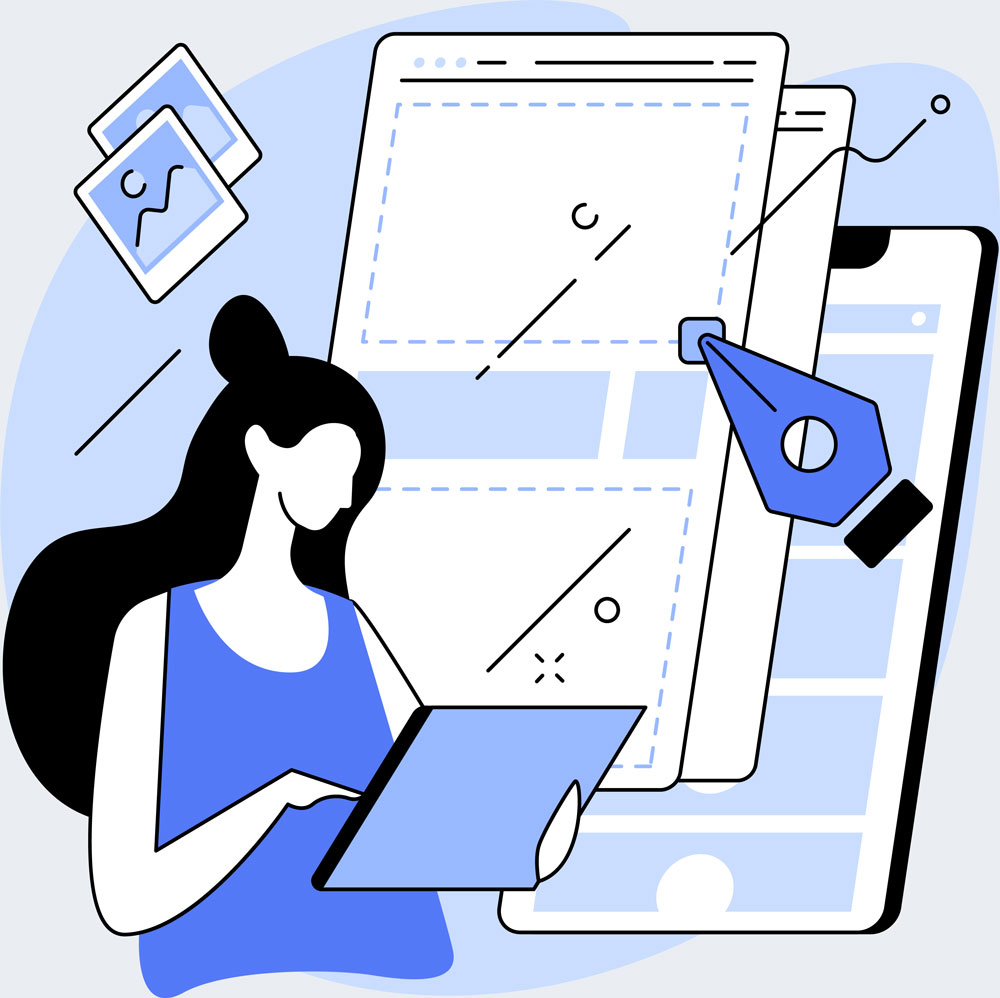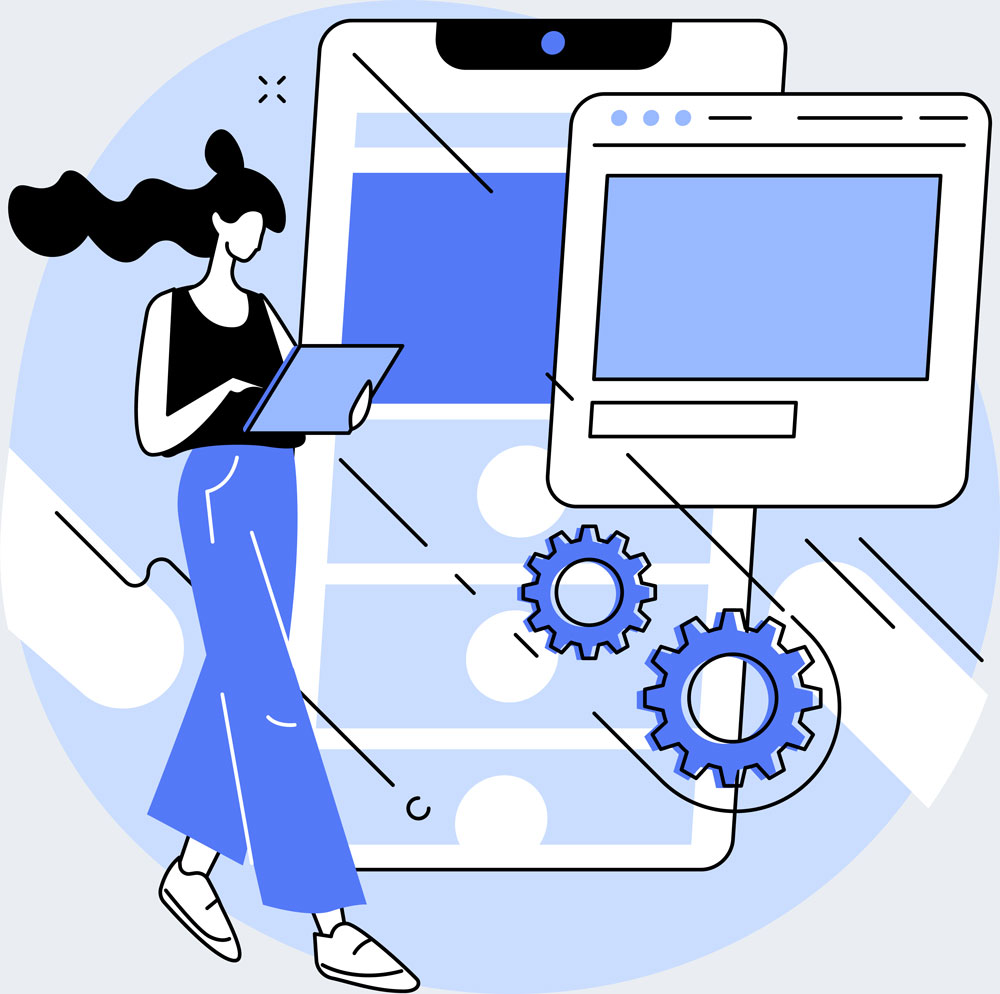 Website Mockups
Mockups go a step beyond wireframes, adding more graphical elements to flesh out your website's visuals. Delivers's talented website designers create mockups that give you a sense of how your finished website will look and feel. Every mockup project is carefully tailored to our clients' business model, target audience and marketplace, incorporating the nuances of their industry into the design.
Mockups can extend to every corner of your sitemap, providing a comprehensive overview of the layout and design of your website before design work gets underway.
Responsive Web Design
It's a mobile-first world, which means having a mobile friendly website is critical. Search engines reward websites that are able to deliver strong UX to a wide variety of users (mobile, browser, desktop, etc.), making a responsive website an important element to any SEO strategy.
Deliver development teams consult you on every aspect of responsive web design, ensuring that your finished responsive website is ready to engage users across all device types, from mobile to PC. Driven by responsive website design best practices, we help your site rank higher in search engine results pages (SERPs) and deliver a better user experience to the widest audience possible.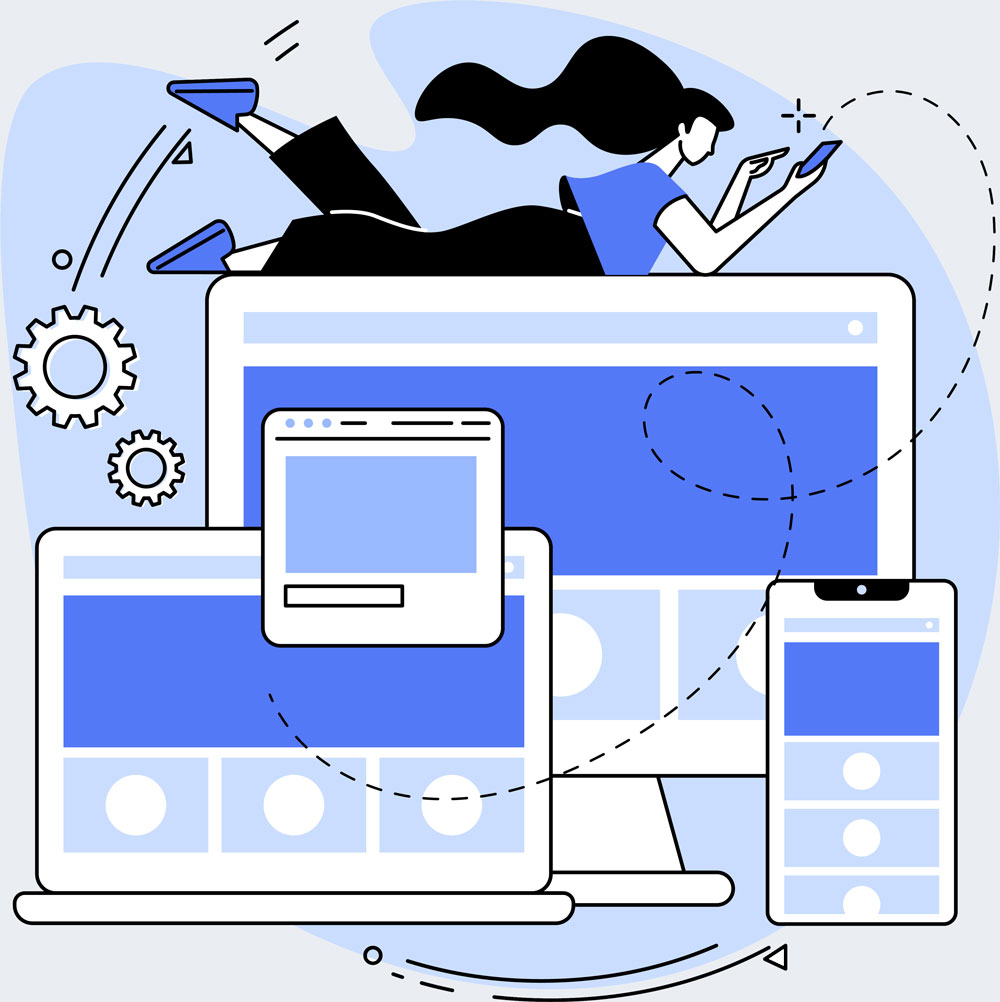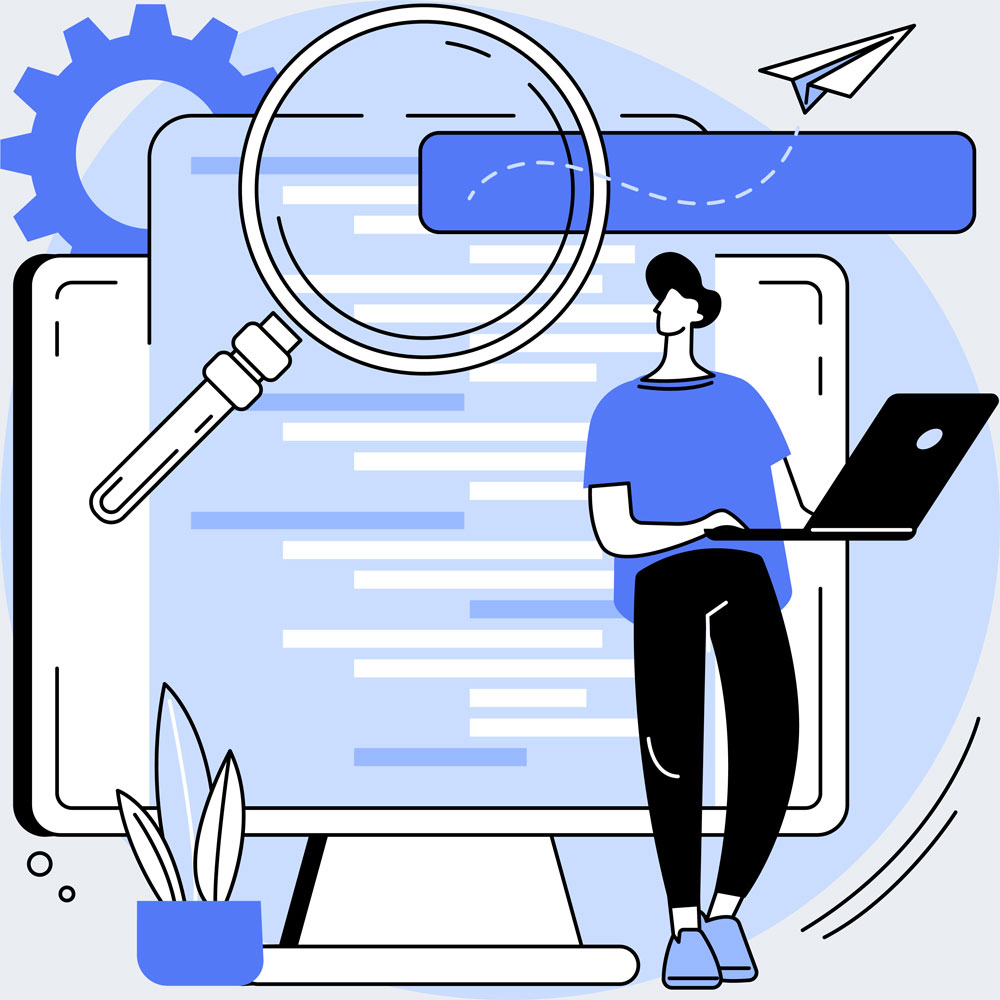 Website Auditing
Performance metrics such as page speed are important criteria for search engine ranking. Routine site checks are essential to ranking higher in SERPs, holding search positions for top-performing landing pages and directing more organic traffic to your site.
Website audits assess your website's performance to better understand what changes need to be made with a site redesign to better serve your marketing needs. Deliver teams thoroughly check technical factors that could impact your search ranking and outline actionable steps to improve them.
Graphic Design
Graphical components give your site life, adding eye-popping visuals that draw in visitors and appeal to their senses. Deliver's experienced designers work with your team to ensure every graphical element aligns with your brand guidelines and standards, creating a website that fully reflects who you are and what your message is.
Our graphic design services are continually expanding, incorporating more sophisticated forms of visual communication to engage users and tell your brand story.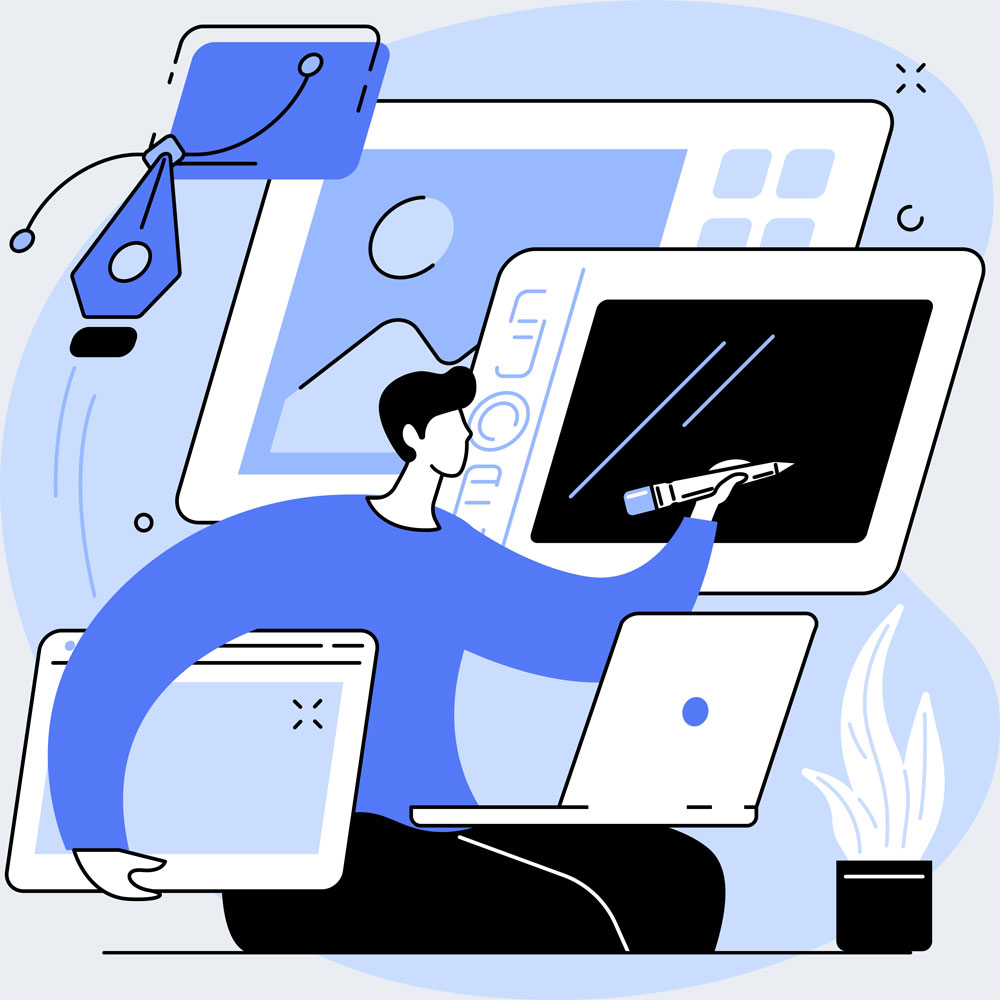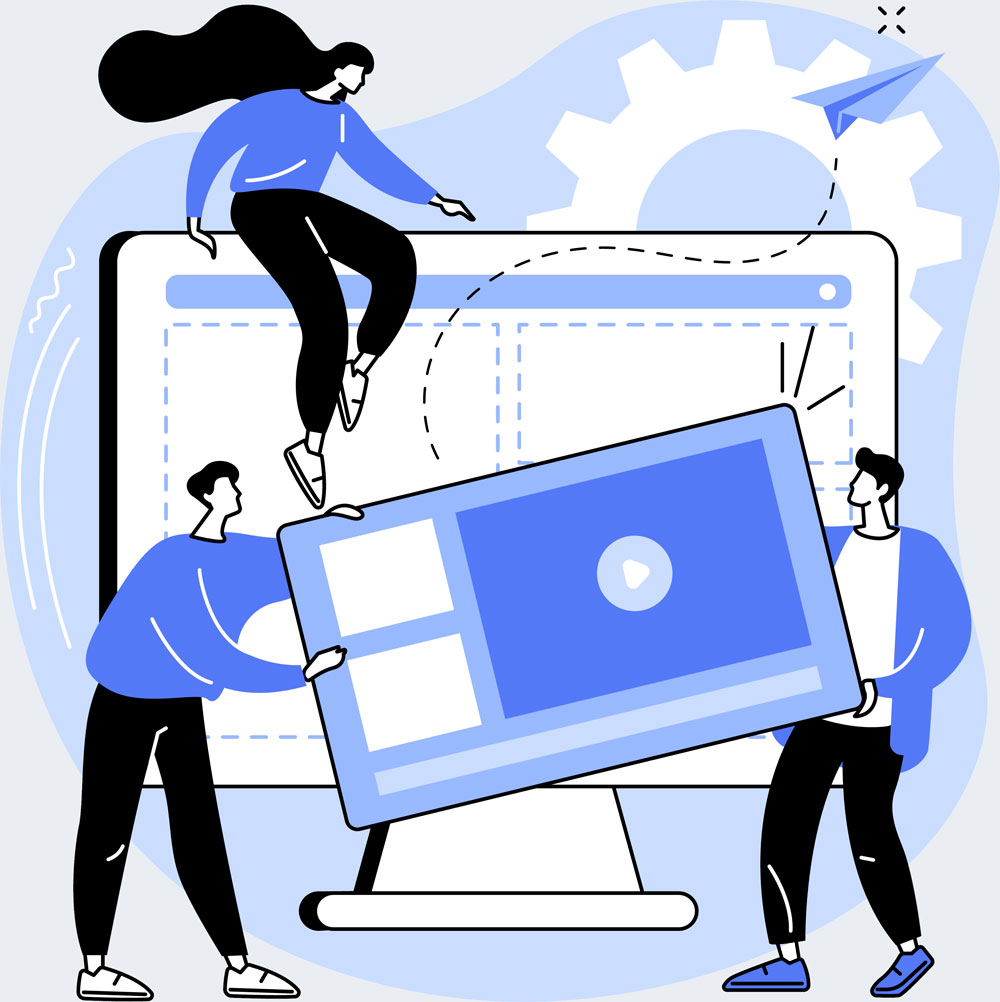 Landing Page Design
Deliver's production teams collaborate to create landing pages for your website that boost SERP rankings and bring qualified organic traffic to your site. A team of professional writers create landing page copy that's carefully researched and crafted to rank for targeted search queries.
Graphic design teams produce detailed page layouts that showcase the finished look of your landing pages before they are published on your site. Our website designers thoughtfully select each graphical element to create the best user experience and support your marketing and commercial goals.
On-Page SEO
Seemingly insignificant backend factors could have a profound impact on your site's search ranking. Deliver's SEO team supports website design or redesign projects by closely analyzing site health and checking for issues that could prevent your website from reaching its full potential. We thoroughly assess every aspect of your website, using site crawls, content checks, landing page analyses and more, to flush out underlying problems that may hurt site ranking and performance.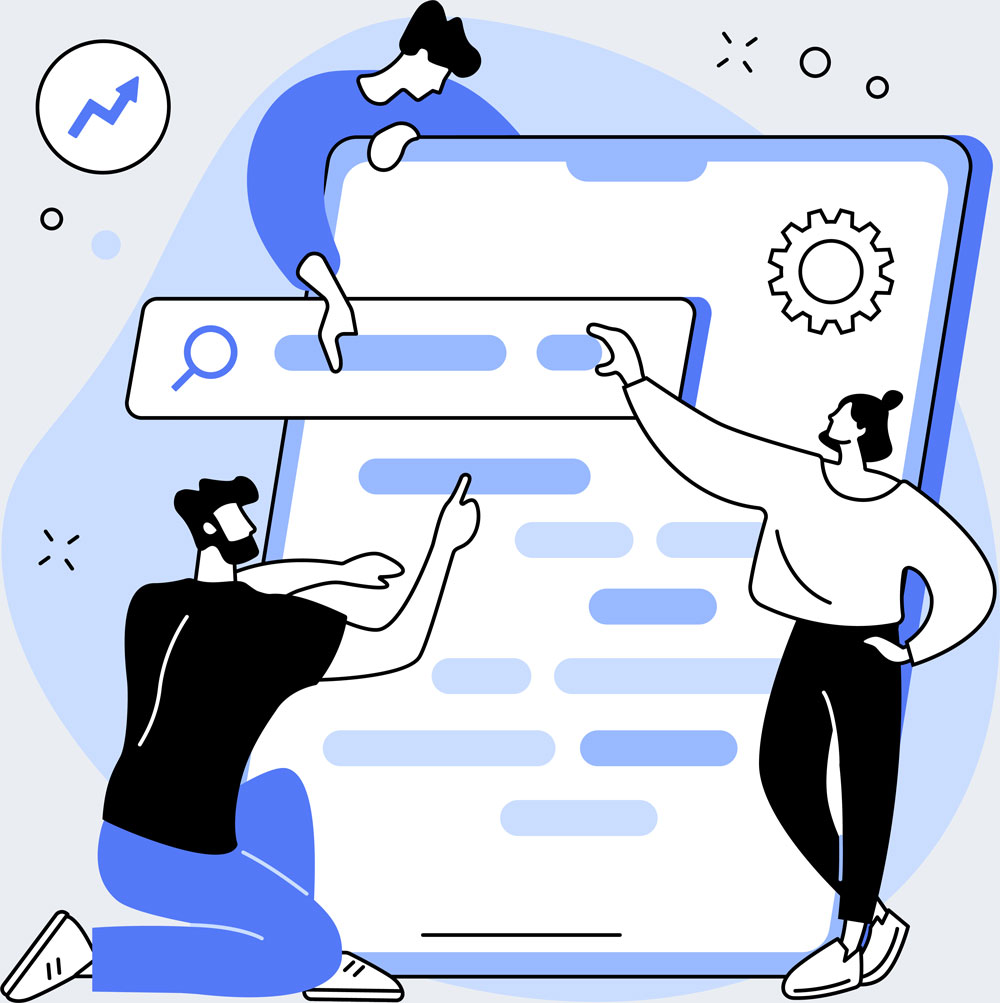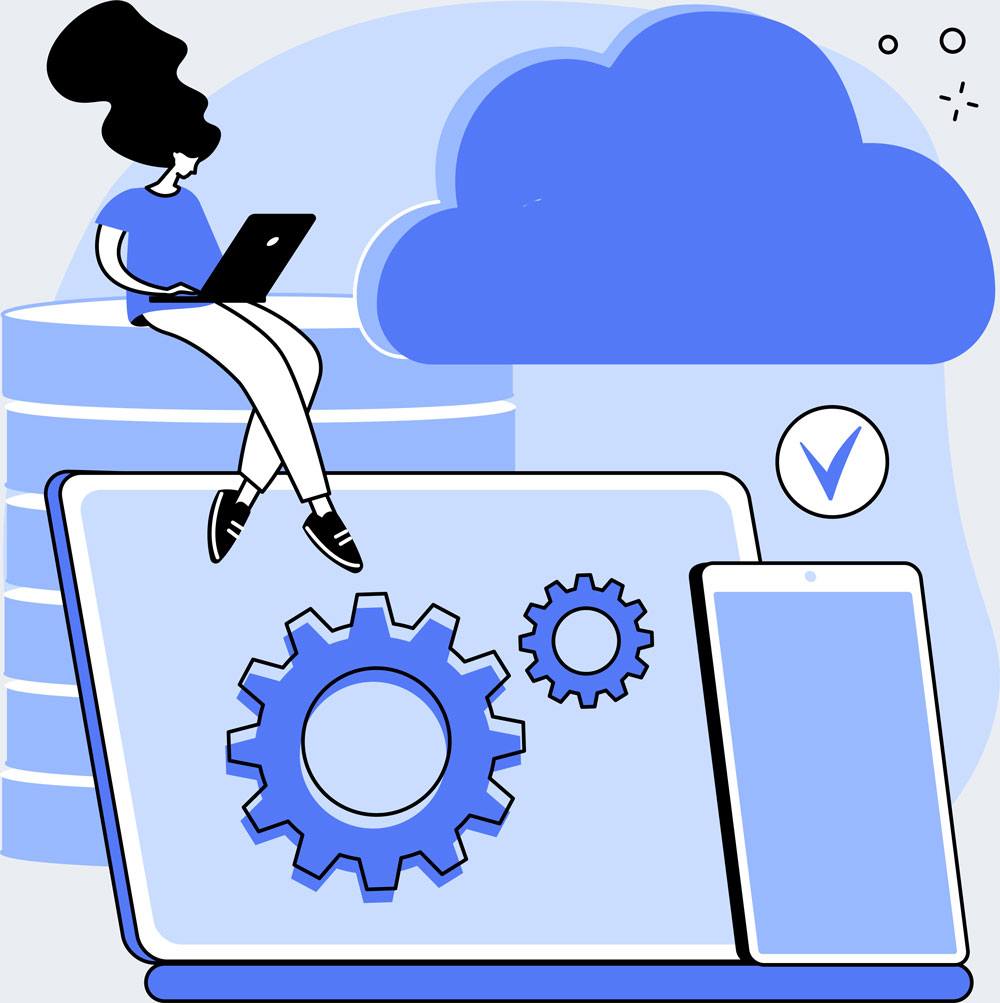 Website Hosting
Deliver's managed hosting delivers everything you need for a seamless online experience. Our hosting service is ultra reliable. We are proud to provide much higher uptime percentages than the industry average. Security is a top priority in hosting, and we ensure that every possible measure is taken to protect your website and your data. We often provide web hosting along with our web design and development services, but we will certainly accommodate any need if you're just looking for hosting.
Website Hosting
Deliver's managed hosting delivers everything you need for a seamless online experience. Our hosting service is ultra reliable. We are proud to provide much higher uptime percentages than the industry average. Security is a top priority in hosting, and we ensure that every possible measure is taken to protect your website and your data. We often provide web hosting along with our web design and development services, but we will certainly accommodate any need if you're just looking for hosting.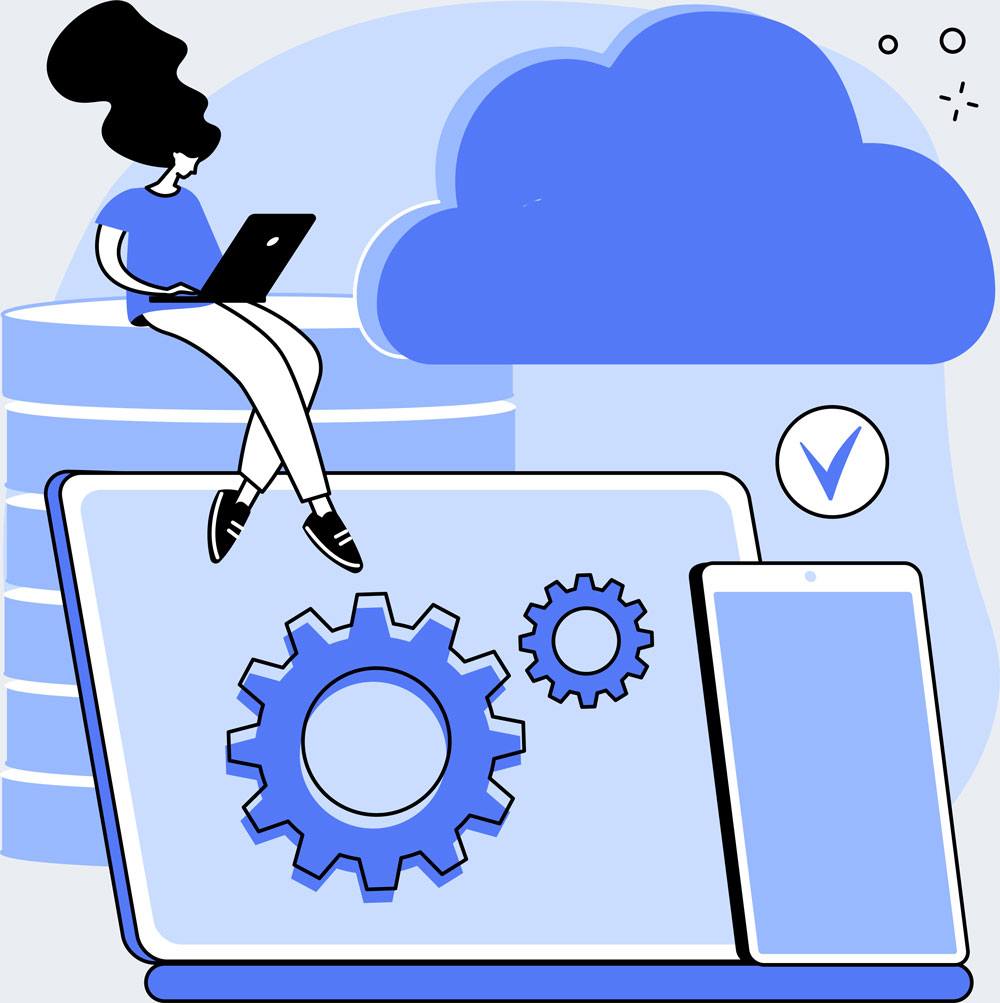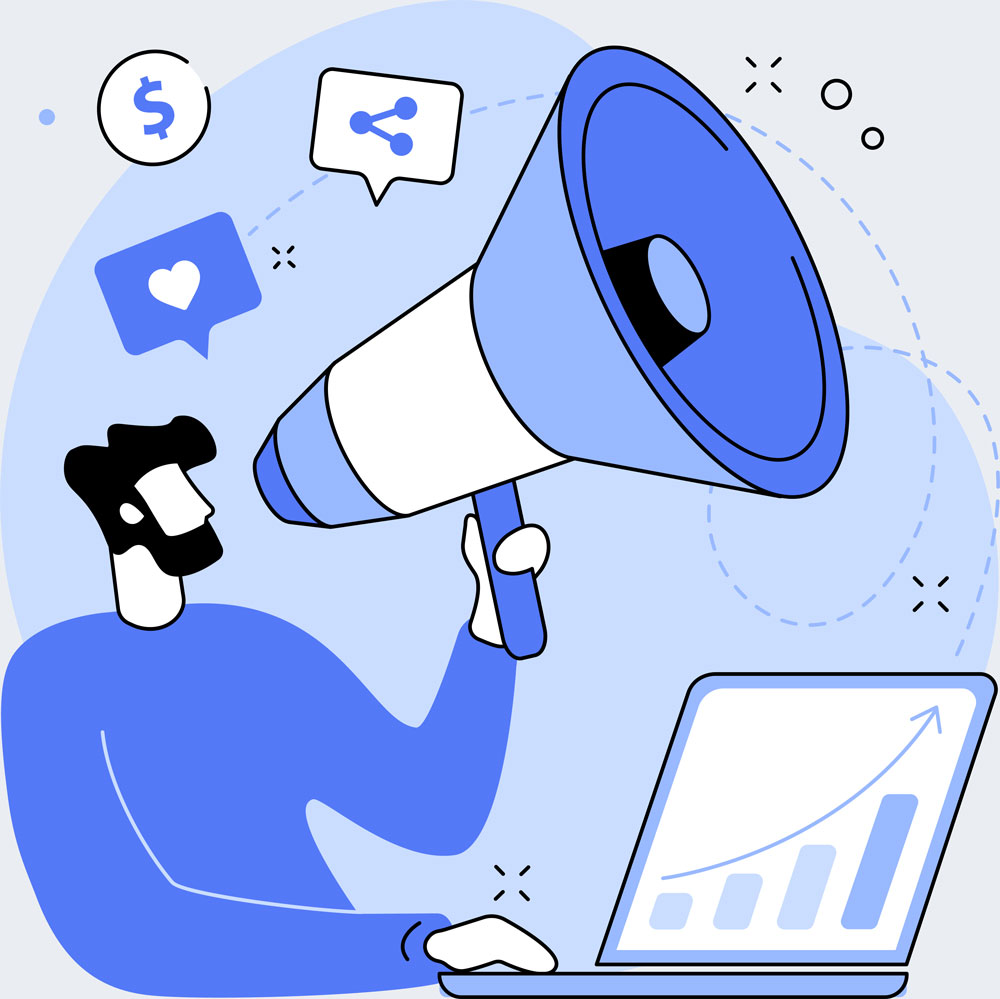 Digital Marketing Services
Your website is the backbone of your digital marketing initiatives. That means simply having beautiful site design is only one component of taking control over your digital presence. Your dedicated content marketing strategist (CMS) can brainstorm the many ways you can leverage your site to benefit your marketing goals. Whether you need blog content, a social media strategy, custom videos like testimonials or animations, or something else altogether, you'll have a team of SEO and content experts behind you every step of the way.
Build a Better Business
Through a Better Website
Turn your website into your business's greatest asset by making it easier for prospective customers to find you online, impressing new visitors, engaging returning users, generating qualified leads and producing more revenue.
In-house design teams may not have the time, resources or specialized knowledge needed to meet your goals, whether you want to build an e-commerce website, brand website or microsite. Working with a professional website design team gives you the benefit of their experience, skills and expertise – without taking internal resources away from other important jobs.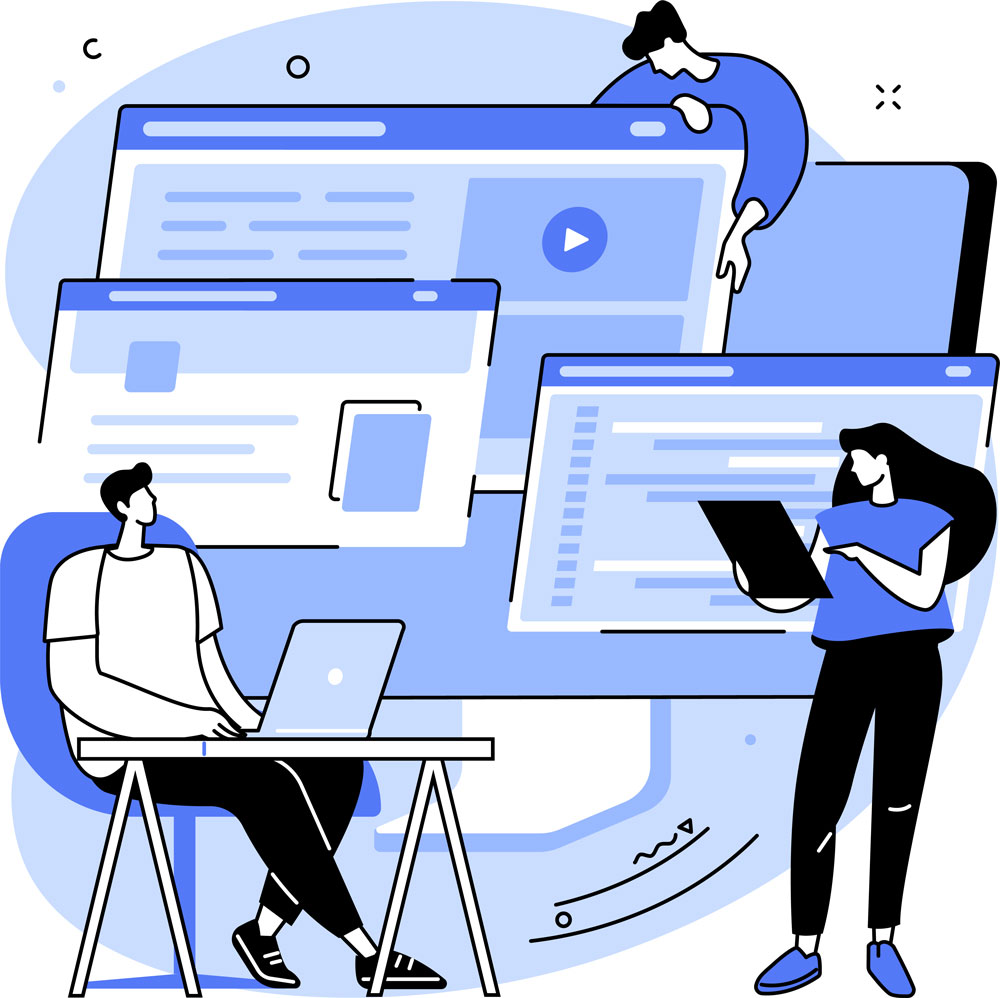 Deliver website design services and solutions finetune every aspect of your site to better support your marketing and commercial goals in a constantly shifting digital landscape. We use our years of experience and keen understanding of SEO and content marketing best practices to tailor every web design project – whether it's a simple redesign or full teardown – to increase search ranking, online visibility and engagement metrics.
Unlock the full potential of your brand's website today.